What's an illegal solicitor? Usually you find them walking from door-to-door. They masquerade as a representative from a well-known company, without the business's authorisation.
To verify that the door-to-door sales person is legitimate, don't be afraid to call the local authorities, as the "solicitor" will need permission from the police. They should carry a document that confirms they've been given permission to engage with the public. If caught without authorisation, the illegal solicitor can be convicted of fraud.
Why are they doing this? For money, unfortunately. Expect illegal solicitors to play on your compassionate nature, and the vulnerable elderly are often the number one target.
How Can You Protect Yourself
Don't be a fool and always remain sceptical when someone calls at your door and presents you with an exciting investment opportunity. Always investigate the product or service that they're selling you and look into the company's credentials.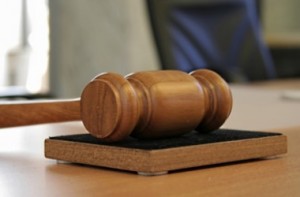 It may feel rude to ask for documentation from the illegal solicitor, but this is necessary to show that they are a valid sales person. Ask for a telephone number.
Always feel suspicious if someone presents you with a deal that's too good to be true – it probably is. If you're promised a high value prize in exchange for a low cost, doubt the sales person's legitimacy.
Whatever you do, don't let yourself be pressured into anything. We know it can be hard to say "no" sometimes, especially with pushy sales people, but be firm and polite.
Most importantly, never disclose any information about your financial details, your bank accounts or cards.
Donating To Charity
If a charity turns up on your doorstep, don't give them cash – a legitimate charity will accept a cheque. Be wary of pushiness and check that you're dealing with an authorised charity.
Don't give away any personal information to the charity and ask for written proof of tax-exempt status. Also, it goes without saying that you shouldn't hand out any of your financial details. Contact the company immediately before you hand over your cash. Surrey law firms can help you understand your rights, if you've been illegally parted from your money.
And the burning question for most donators: how much of your money will go to the charity? Professional fundraisers usually handle door-to-door donations, and they'll probably take a cut of the fees.
If in any doubt, inform the person that you'll make a donation to the charity directly, if they give you their contact details. This gives you comfortable room to research the cause and check its legitimacy before you part with your cash. If illegal solicitors were at your door, they won't get a penny, but your money will now go straight to the charity without a doubt.
In the event that you suspect an illegal solicitor has contacted you, call the local authorities with your suspicions. You may have escaped their clutches, but your neighbours are still potentially at risk. Make sure the rest of your community – especially the elderly – is safe and that illegal solicitors don't take advantage of their vulnerability.