Tighter regulations on lead paint intended to reduce lead poisoning were originally passed in 2008. New lead paint rules are affecting everyone from landlords to remodelers to home builders as rules intended to reduce the risk of lead poisoning have come into effect. Here is what new lead paint laws mean for homebuilders and the construction industry as a whole.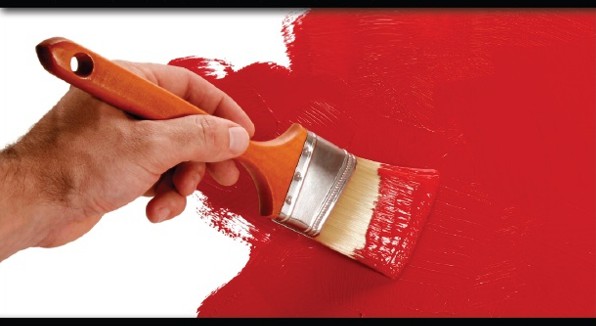 An Overview of the Rules
Lead paint laws went into effect in 2010 requiring any renovation on homes built before 1978 to be done by a certified contractor. Certified contractors themselves are trained in safe worksite practices, record keeping, and verification. The only exceptions include homes built after 1978, homes that have already been tested and proven to be lead free, or very minor repairs covering less than six square feet internally or twenty square feet externally. There used to be a waiver that the homeowner could sign that said there was no pregnant women on the property and no children under six frequently on the property, but that exception was pulled.
The regulations mandate substantial safety precautions and are backed by massive fines for non-compliance.
The Impact on Home Builders and Contractors
Those building a new home on virgin ground don't have a problem. Contractors and home builders renovating older homes have to follow strict laws, and the same rules apply to demolition projects. If there may be lead dust generated, the work area has to be contained, the work must be done in a way that minimizes dust, and the entire area should be cleaned up thoroughly.
A number of window replacement firms increased prices as they were trained and shifted work methods or shut down altogether, since window replacement does not count as a minor maintenance or repair.
Fines for violations of the lead paint rules could reach $30,000 per violation, per day, and that is aside from fines for any other OSHA violations found. Common OSHA violations include fall protection, hazard communication and respiratory protection. This has made many home builders experts on the necessary worksite practices in order to avoid such hefty fines.
The Impact for Consumers
Some small contractors solved the problem for themselves by steering clear of older home renovations. This led to less competition for consumers and higher prices. Another factor is the requirement to have a de-leading supervisor on site that has completed the certified renovator course or a one-day supervisor course. In some states with stiffer requirements, the manager must be present at all times when the work is in progress. In the rest of the country, the certified supervisors can leave the site if other employees trained by the license holder are on site.
Some of the rules for containing dust add to the prep time and material costs. For example, the ground and plants outside of homes must be covered if you're going to scrape the building's exterior in preparation for painting. The sheeting has to be laid down before work starts and disposed of at the end of each work day. This slows down work and adds to its overall cost.
Home builders, home renovators and even individual contractors like painters must meet the EPA's rules on handling lead paint in order to stay in business if they're working on the more than 30 million homes with lead paint. The end result, however, will likely be saved lives.